Chocolate Hazelnut Oats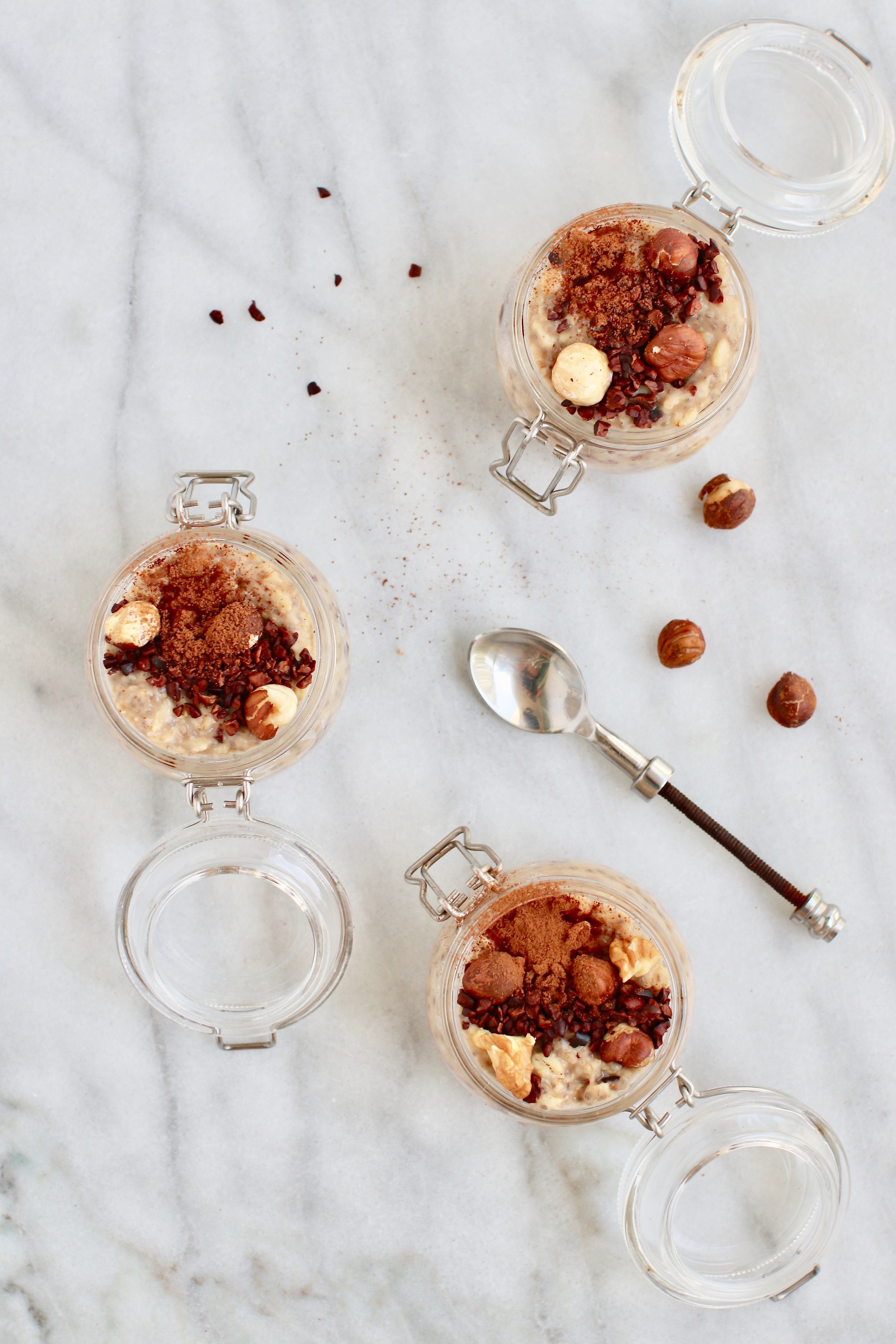 Combined in oats for a lovely treat!
NGREDIENTS
1/3 cup rolled oats
2 tbsp hazelnuts
50g dark chocolate
1 tbsp coconut yogurt
1 tbsp coconut oil
2 walnuts, chopped roughly
1 tbsp maple syrup
2 tbsp chia seeds
1 cup oat milk
Toppings:
hazelnuts, cacao nibs, and cacao powder.
METHOD
Pour the oat milk, oats, coconut yogurt, maple syrup, and chia seeds into a jar with an airtight lid. Place in the refrigerator overnight.
The next day, heat the coconut oil in a bowl over a pot with hot water. Add the chocolate and melt.
Mix in the overnight chia seed pudding.
Top with hazelnuts, cacao nibs, salt, and walnuts. and cacao powder.
Enjoy