Homemade Oatmilk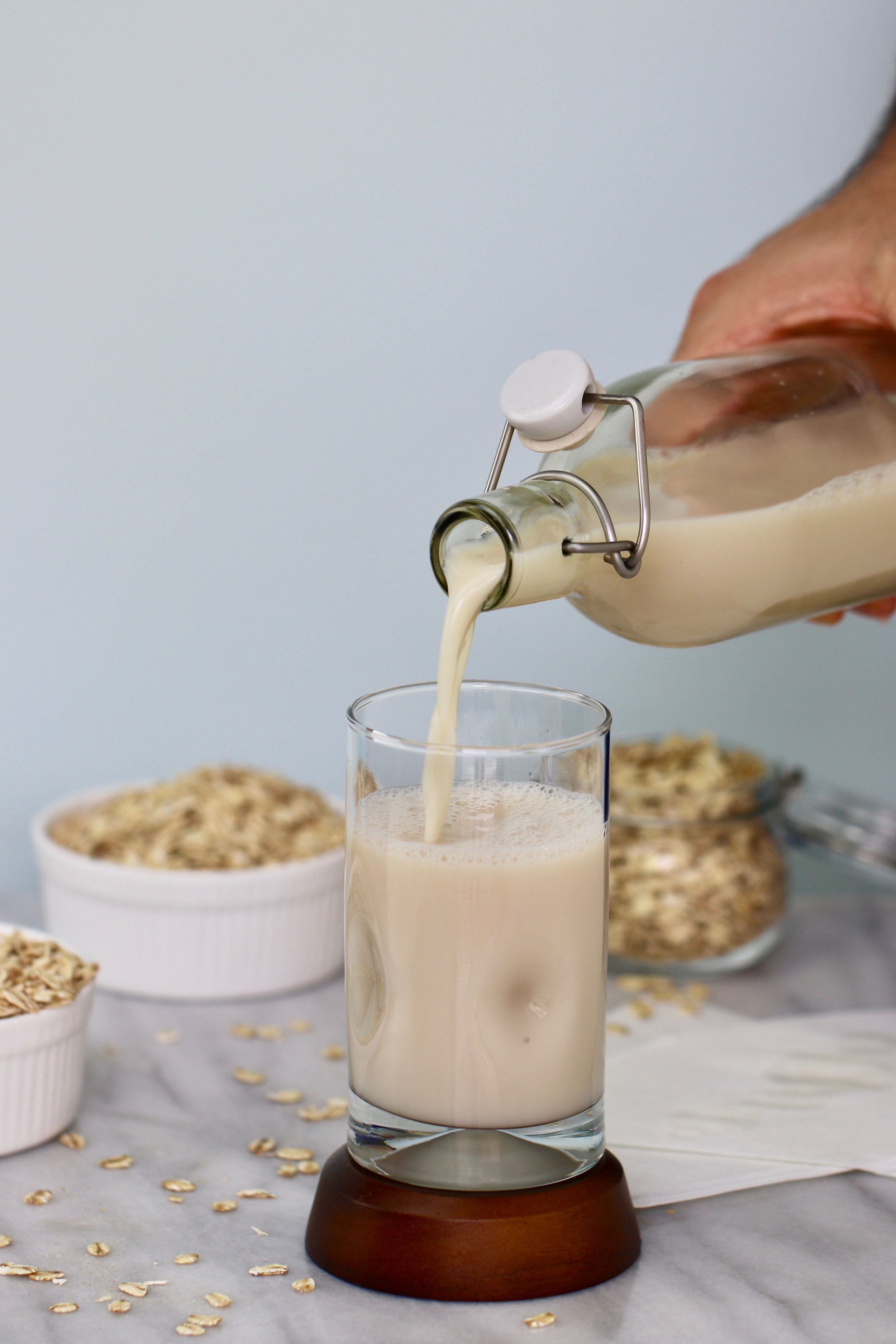 It's simple. It's cheap. And no electrical equipment needed!
Ingredients
1 cup rolled oats
3 cups cold or room temperature water
Method
Put oats and 2 cups water in a mixing bowl and soak for 15 minutes.
Secure a cheesecloth or brown coffee filter over a second mixing bowl. Pour the soaked oats and water through the filter. Carefully stir oats over filter to ensure all the liquid drains.
Remove filter with oats and transfer oats back into the first mixing bowl. Add 1 cup water and soak for 10 minutes.
Repeat the filter process, draining all liquid again into the second bowl.
Discard oats.
Pour the oat milk into a glass jar, with an airtight lid. Store in the fridge. Shake well before using.